Cut Costs by Passing to Consumers Some or All of the Cost of Accepting Credit/Debit Cards.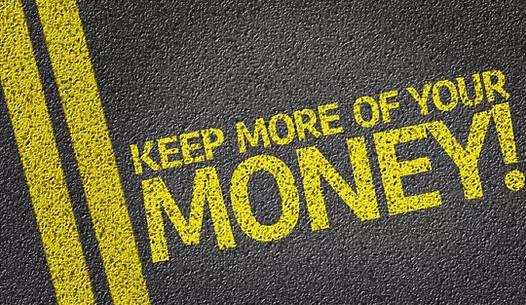 AT A GLANCE-
Cash Discount Program
Boost your bottom-line profits by no longer paying card processing fees out of your Operating Expenses.
What is this program, and how does it work?
Adding a Cash Discount Program is one of the most effective yet easiest cost-cutting measures you can do to improve your business- literally overnight.
• You control how much of the 3.95% processing fee you want customers to share with you- this program lets you choose anywhere from 0% to 100%- and we configure your terminals or checkout software accordingly. 
• You post multiple signs notifying customers their purchases qualify for a discount when they choose to pay by cash or check.
• Customers buy your products and services as usual. You do not have to change any of your currently advertised prices, and the signs notify them that all your posted/advertised prices are the discounted price.
• Customers who pay by cash or check pay the advertised, discounted price. For non-cash customers, assuming you opt to pass on all of the card processing fee to customers, then your terminal would apply a Service Fee of 3.95%. That is only $1.99 on a $50 transaction.
• Your terminal automatically does the calculations and then clearly itemizes every line item on each receipt. There is no extra paperwork or mental math to burden your staff, everything is done at time of purchase. When customers pay using their cards, their printed receipts itemize the Service Fee, but the transaction appears as one amount on their bank statements. This reduces questions from cardholders and prevents chargebacks for unrecognized transactions.
• We separate out the processing fees and remit them to the card companies as usual, and your net proceeds are deposited into your bank account.
• Except for small network processing fees, all our merchants with this Cash Discount Program see their monthly card processing expenses drop by at least 80%.
For most businesses, letting customers pay by credit/debit card instead of cash or check began years ago as a courtesy. But today, card processing fees have skyrocketed- and are slated to increase again in 2022- often making them a significant expense cutting into your profits.
    By implementing a Cash Discount Program, you cut costs in two ways. First, the program incentivizes customers to pay by cash or check, which avoids a card fee entirely. Second, for those customers who elect not to take advantage of the cash discount, you regain control over how much of those fees your business must absorb. 
What kinds of business is this program best for?
•  Businesses doing $2k+ per week in credit/debit card transactions. Ideal for businesses large and small, brick-and-mortar, online, home based
•  Businesses wanting to offer customers the latest in "contact-less" payment conveniences such as Pay-by-Text, web-pay, QR Code, Apple Pay, Google Pay, ACH, and personal check. 
•  Businesses seeking to consolidate payments through a single service and avoid using PayPal, Stripe, Square/Block, etc., with their high fees and inconvenient funds holding policies.
The Pro's
•  Please your customers by accepting every major card- even those with high merchant fees such as AMEX and Discover- with no extra cost to you. Our payment processing software covers all the main payment channels and platforms.
•  No long-term contract, cancel the Cash Discount Program any time and return to the traditional, merchant-pays-all-fees model.
•  Not debt, so there are no payments to hurt your cash flow
•  Quick approval, fast setup
•  You control how much/little of the fee you share with your customers, choose anywhere from 0-100%.
•  PCI/EMV compliant
•  This program is available in all 50 states
•  No upfront fees
•  All quotes are free
•  Speak to a human! US-based customer service
The Con's
•  Implementing a cash discount program will not wipe out all your processing fees, but you can expect at least an 80% savings.
•  Within the first week or so, a customer may question the extra charge; however, consumers have long been accustomed to paying fees such as the cash vs credit price at gas stations or the convenience fees when buying online tickets to concerts and sporting events. An explanation is usually sufficient, but we suggest you consider offering a small incentive, such as a coupon good for their next visit.
Testimonials
•  "Before starting my Cash Discount program, I was doing $24k/mo in credit card sales and paying over $1k/mo in processing fees. After implementing this Cash Discount Program, I am still doing $24k in card sales but now I pay less than $10 per month—and THAT includes my terminal!"
•  "This was a game changer for my business. The clients didn't mind but it was pure profit for me."
Typical requirements to get started
•  Copies of the last 3 months statements from your current credit card processor.
•  A short application.