Are you searching for a refreshing approach to financing that breaks free from the limitations of traditional banks? Look no further! At Plan B Capital, we believe in empowering individuals and businesses with alternative lending solutions designed to fuel growth, innovation, and financial independence.
Welcome to the Plan B Capital Alternative Lending Blog!
In this blog, we'll dive into the world of alternative lending, exploring the latest trends, insights, and strategies that can help you navigate the ever-evolving landscape of non-traditional financing. 📚💡
Whether you're a budding entrepreneur seeking startup capital, a small business owner looking to expand, or an individual in need of a flexible loan, we've got you covered. Our team of experts has extensive knowledge and experience in the alternative lending industry, and we're excited to share our expertise with you. 🌟
Here, you'll find a treasure trove of valuable information, including:
🔍 In-depth articles on various alternative lending options, such as peer-to-peer lending, crowdfunding, and online lending platforms. 🌱 Tips and strategies for improving your creditworthiness and maximizing your chances of loan approval. 💡 Case studies showcasing real-life success stories of individuals and businesses who have thrived with alternative lending.
📈 Insights into emerging trends and disruptive technologies that are shaping the future of lending. 🔒 Advice on navigating the potential risks and pitfalls associated with alternative lending. 🗺️ Resources to help you explore and evaluate different alternative lending providers.
Our goal is to empower you with the knowledge and tools you need to make informed decisions about your financial future. We believe that everyone deserves access to fair and inclusive financing options, and we're here to help you discover the possibilities that alternative lending can offer. 🌈💰
So, whether you're a seasoned entrepreneur, a determined startup founder, or an individual seeking financial flexibility, join us on this exciting journey. Let's uncover the hidden opportunities in alternative lending and unlock a world of potential together. 🚀
Stay tuned for our upcoming blog posts, packed with valuable insights and actionable advice. Remember to subscribe to our newsletter to receive the latest updates directly in your inbox. We can't wait to embark on this alternative lending adventure with you! 🌟✉️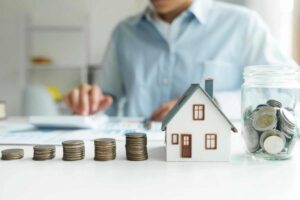 When a business accepts credit card payments, it incurs processing...
Read More